2022 Mitsubishi Outlander PHEV Model Review in Oak Ridge, TN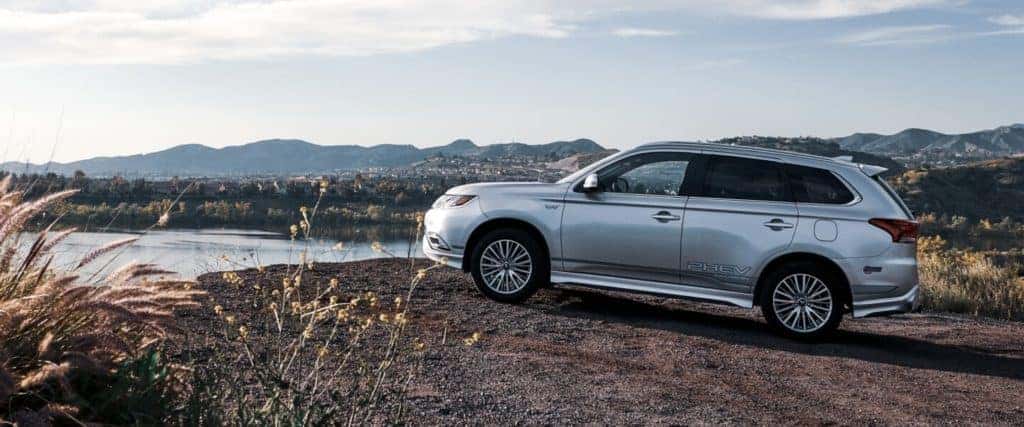 The Mitsubishi Outlander PHEV has everything you love about the original Outlander model but with additional savings on fuel costs and much more. If you're unfamiliar with the term PHEV, it stands for "Plug-In Hybrid Electric Vehicle". Plug-in hybrids are easier to charge than standard hybrids as they can be plugged into any standard outlet. Learn about the Mitsubishi Outlander PHEV with Ole Ben Franklin Mitsubishi to see how this vehicle can help you get the most out of every drive.
After reading our Mitsubishi Outlander PHEV review, visit our dealership to get behind the wheel of your very own 2022 Outlander PHEV.
Mitsubishi Outlander PHEV Electric Capability in Oak Ridge, TN
One of the benefits the Mitsubishi Outlander PHEV gets from being a plug-in hybrid is having the combination of gasoline fuel giving you more power than a completely electric vehicle while also being able to save significantly more on fuel costs compared to a solely gasoline-powered vehicle. The Mitsubishi Outlander PHEV offers incredible performance, FWD technology, and ultra-low CO2 emissions. The Mitsubishi Outlander PHEV allows you to get up to 74 MPGe and has a charging time of 25 minutes when using a DC fast charging station.
Under the hood of the Outlander PHEV lies the 2.4 L 4-cylinder engine paired with twin electric motors, giving you the power you need to take on the roads with full force. The Outlander PHEV comes with multiple drive modes, including EV Mode, Series Hybrid Mode, and Parallel Hybrid Mode for when you need that extra boost. Take the Mitsubishi Outlander PHEV for a test drive at Old Ben Franklin Mitsubishi to truly get a feel for what this vehicle can do.
Mitsubishi Outlander PHEV Technology at Ole Ben Franklin Mitsubishi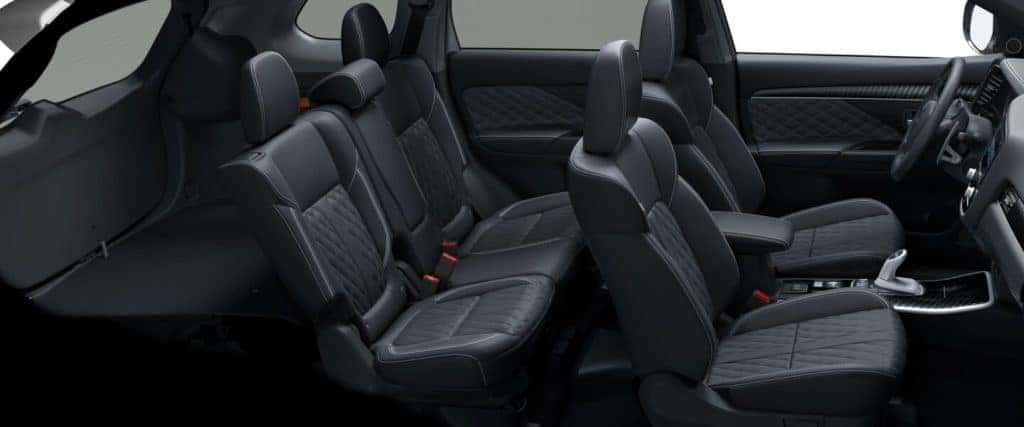 The Outlander PHEV comes equipped with advanced technology features that not only help you drive better but also help you ride better. Inside the Outlander PHEV, you'll find Apple CarPlay® and Android Auto™ to help you wirelessly connect your devices. You'll also be able to answer calls, receive texts, and perform other tasks instantly. To get where you need to go without the hassle, use the predictive mapping and geolocation features. All this is capable with advanced voice command and wireless connectivity, so you never have to lift a finger off of the steering wheel.
Why Shop at Ole Ben Franklin Mitsubishi?
At Ole Ben Franklin Mitsubishi, our mission is to help you get the Mitsubishi you want at the rate you deserve, and we don't do this alone. We have the help of our famous mascot: Captain Approval. Captain Approval has the superpower of getting all of our customers approved no matter their background or history. Our vehicles are heavily inspected, and we offer incredible warranty options for all of them. Find what you need when you shop with us, and remember that you've got a friend down at Ole Ben.
Get Your Outlander PHEV in Oak Ridge, TN!
Contact us to experience everything the Mitsubishi Outlander PHEV has to offer for yourself. We look forward to helping you customize and order the Outlander PHEV that has all the features you're looking for in your next hybrid SUV.